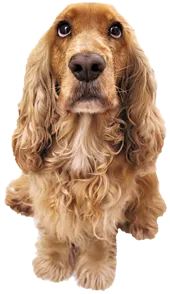 Village Animal Hospital is proud to serve the Starkville, MS area for everything pet-related. Our veterinary clinic and animal hospital is run by Dr. Ashley Morgan, who is a licensed, experienced Starkville veterinarian.
Our team is committed to educating our clients in how to keep your pets healthy year round, with good nutrition and exercise. Village Animal Hospital stays on top of the latest advances in veterinarian technology and above all, remembers that all animals and pets need to be treated with loving care in every check-up, procedure, or surgery.
Our Beginning:
Village Animal Hospital was established in the fall of 2006 by Dr. Thomas Lenarduzzi as a small animal and exotic animal practice. Dr. Lenarduzzi has had over 40 years of experience as not only a private practice owner, but also a teacher at Mississippi State University College of Veterinary Medicine and served as a veterinarian on the Clinical Veterinary Services offered at Mississippi State Vet School.
Our Commitment to You and Your Pet:
Village Animal Hospital is a full-service veterinary hospital in Starkville, Mississippi that provides in-house laboratory testing (including: various blood work panels/urinalysis/fecal diagnostics/ear and blood cytology, etc.). We also offer digital x-ray, ultrasound capabilities, and dental x-ray. These diagnostic capabilities are not limited to just dogs and cats, but small mammals, exotic pet birds, pocket pets, reptiles, and ferrets as well.
We believe in a personalized plan for your pet, that includes regular pet checkups at various stages of life, a routine vaccination program, healthy nutrition plan, and good preventative care. Preventive veterinary medicine is not only key to long-term good health for your pet, but can also aid in early disease detection, in some cases leading to easier treatment and a better long-term prognosis.